Are you worried about someone seeing your search history in Facebook ?. Facebook have changed to a new layout and some of the features has been relocated in different places ,It's time to find these features and make things easy .One of these features is to clear the Facebook search history .Basically , It's what ever you search in the top search bar of the Facebook.Yes ,Facebook will keep it until you manually clear it. In this tutorial lets see how to erase this Facebook search history individually or as a whole.Here is the stepbystep guide.
Why clear Facebook search history
Yes , There is a fair reason why you should clear your Facebook search history . As we have mentioned in our "When did someone become your Friend in Facebook" article . There are many join accounts available in Facebook . But , Why ? .you might ask . Lot of lovers uses single account to prove they don't have anything to hide between them. So anything you do in that profile is visible to the other person . Lets say , One person searched a name of the ex lover . That search term will be visible to the other person as soon as he/she click on the search input field . A drop down will appear listing the recent search terms . What will happen if the other person sow that search term ? . Even if your intentions where good , This can lead to many problems .That's why you need to clear your Facebook search history .
Go to your profile page . Click on the three horizontal dot button   …   and select Activity log from the drop down menu .
Scroll down locate and check Search History by clicking on the circle in front of it .If you are looking for a Search History of a specific date , Click on drop down list below Year and select a year then a Month drop down list will appear ,Click and select a month .If you want all Search History, leave the year drop down list as ALL.
click on save changes .
Back in the Activity log page (Left side) you can see the dates and the things you have searched in Facebook. Use your mouse wheel to scroll up and down to reach the searches or dates you wanted.
by clicking on the horizontal dot button   …   in front of a search and selecting delete , you can delete the individual Facebook search.

But if you wants to get rid of all the Facebook history , Click on Clear Searches . Remember Clear Searches button will clear all the search history not the Facebook search history that you are viewing at the time.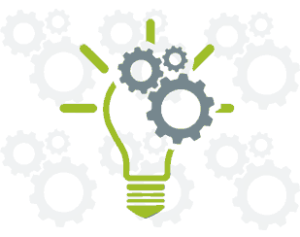 There are many reasons why you should clear your Facebook search history . If you are concern about your privacy you should do so . These search logs are not saved in your computer but saved on the Facebook servers .However , There is no option to avoid Facebook being able to log your search history . Only way is to clear it manually .