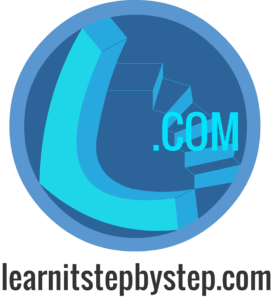 learnitstepbystep.com is a website that provide valuable educational tutorials in various subjects Including Electronics , Electrical , Web designing , Social media , CGA  , etc . The authors of these tutorials are experts in those subjects . We have large community of qualified tutors  world wide . We try our best to provide you the best and simplest tutorials available in the internet.
Our Mission
To create a platform to provide educational tutorials in every subject and reach a greater audience.
Our vision
To provide easy simple tutorials on complex subjects so that anyone can understand .
Our Achievements

30,000 + monthly readers (Cross platform). 1000 + YouTube Subscribers